Foam Backed Vinyl Perforation
PROBLEM:
The fortune 100 potential customer needed a tractor trailer load of .090" foam backed vinyl material perforated to their specifications. The company they had used in the past to perforate the material had gone out of business. The material was to be used to make headbands in miner's safety helmets.
SOLUTION:
The easy way to solve the problem would be to use match metal tooling. However, the customer did not want to invest in this option, without our guarantee of success. For a minimal investment from the customer, we were able to test a method of removing and discarding the .062" diameter slugs using hollow punches in our step and repeat machinery. The total number of holes to be made was over 88 million, with zero slugs left in the material.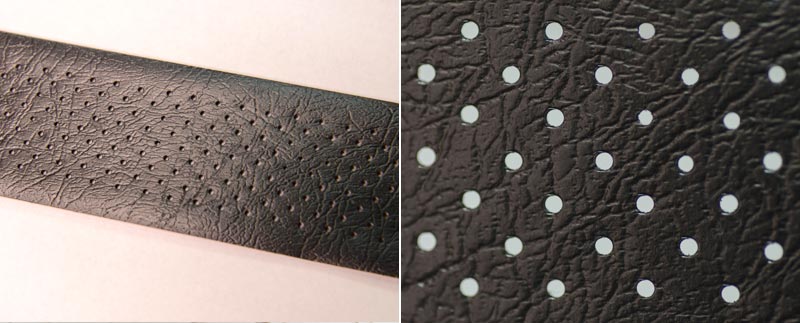 We were able to develop the tooling and processes required to meet the customers pricing and timing requirements. We learned a lot, and enjoyed performing the job for our new customer.
Contact us today to let Salem Plastic Products find a custom solution for your unique situation. You can also learn more about our custom die cutting solutions here.
Return to Case Studies page.