Medical Product Serial Number Tags
PROBLEM:
The potential customer needed serial number tags that would be laser marked made from material that could withstand the high temperature of their sterilization process.
SOLUTION:
Polysufone was the material selected. It was important to keep tooling cost to a minimum, so, steel rule dies were chosen rather than matched metal tooling. However, steel rule dies presented the problem of removing the slugs from the holes that needed to be 100% clear. We were able to use our step and repeat flat bed machinery to make the first samples for customer testing.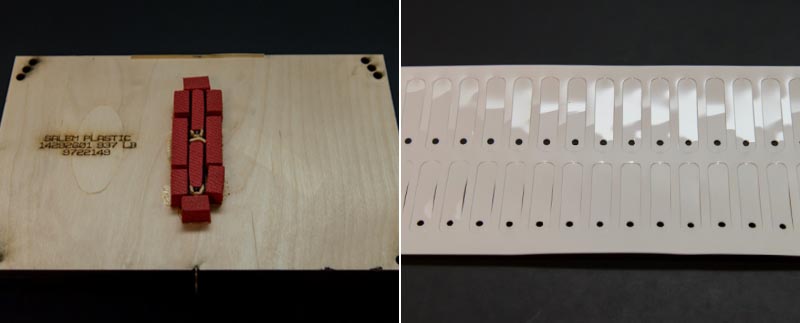 After samples were approved, the customer ordered a moderate sized first run with the parts in coil form. We 100 percent inspected the parts and double bagged them in our ISO class7 (class 10,000) clean room. The parts worked great, but the customer had trouble making sheets from the coil stock. We were able to sheet the parts for the customer 20 parts per sheet at very little additional cost.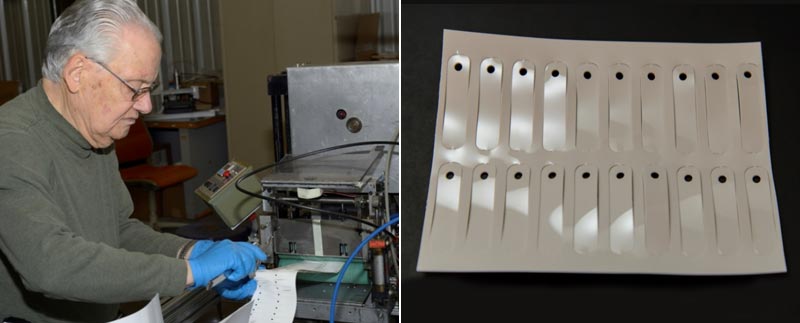 Contact us today to let Salem Plastic Products find a custom solution for your unique situation. You can also learn more about our custom die cutting solutions here.
Return to Case Studies page.